Emergency Locksmith Auckland – 24 Hour Locksmith
24/7 Emergency Lockout Service is always available
Our professional technicians will arrive within 15 – 20 minutes to your location. Because we understand the urgency of your call, we'll do our best to arrive ASAP. In addition, we carry all tools and equipment we'll need to repair the problem on sight.
24/7 Emergency Lockout Service is always available
Most lockout occurs after hour when its harder to find available hep. That's why we offer 24/7 professional emergency locksmith service for any problem. We're here to helo 24 hours a day, 7 days a week.
Other services, especially valuable that we take care of: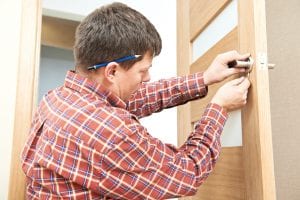 All of our technicians are licensed, bonded, and fully cover. Moreover, they all have years of experience in the field and are highly trained. In addition, we're a mobile service that scattered all around Auckland. So, in a case of need, we'll be able to dispatch the closest technician to you and be there ASAP. Also, we work with the best locks companies available in the market today. We want to make sure our customers are safe and secure after we leave.
Our prices are the lowest ones in the market! ONLY $30 for the service call. We want to be affordable and reachable to anyone who needs our service. Moreover, we understand that in most cases, using a locksmith isn't something you planned or wanted to spend money on. That's why we do our best to keep our prices as low as possible and to make as convenient as possible for everyone. Also, We don't charge any differently during after hours! Day, night, weekend, or holidays – our prices remain the same!
Contact us! We're here for you
Let our 24/7 Emergency Locksmiths get you on your way again. Locksmith Auckland guarantees reasonable rates, fast response time, and bonded locksmiths to serve your emergency locksmith needs!
In addition, please use our convenient FREE estimate form for your locksmiths' needs, and we will apply a 10% discount if used on the same day. Finally, all of our locksmith vehicles carry the latest locksmith solutions for any emergency and have first-rate tools and technology. Give us a call on 09 222 1566.
Especially valuable is that you can use our convenient FREE estimate form, to get 10% off for same day residential service. Contact one of our customer service representatives to schedule when you want us to come and get it done.