Residential Locksmith Auckland – 24 Hour Locksmith Auckland
Residential locksmith Auckland -related issues are important matters to attend to.
Residential Locksmith Auckland
House Lockout? Lock Change? Lock re-key?
No matter that the problem is, Locksmith Auckland can provide the most professional service. Moreover, we're available to come over to you at all time! Also, we can help with more residential as well! Such as: Interior door lockout, garage door, repairing all locks, mailbox ans safe lockout and mroe!
Qualified Technicians – 24 hours a day, 7 days a week!
If you need a lock change or a lock re-key, t's time for you to know that the right company to call is 24/7 Auckland Locksmith. Call us now at 09-222-1566, so you will get any of your possible home security issues solved by a licensed and bonded expert!Our nearest residential locksmith will get to you within 15 minutes of your call. You can count on us 24 hours a day, 7 days a week!
Why to get our residential locksmith Auckland
Residential locksmith Auckland give Auckland homeowners fast service – Residents of Auckland can attest to the promptness of our services. Our locksmiths have already proven how fast we can respond.
24/7 Emergency Lockout Services
All we need is 15 minutes, and we will be there on your doorsteps! We give superb home locksmith services – Our residential techs do not only show up on your doorstep, they will be there to give you the best lock re key, lock change and or house unlock service – the kind of services you want for your home!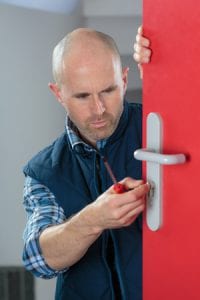 Locksmith Auckland are available to help you 24/7 Locksmith – In addition, our company understands that home security issues can come any time of the day or night.
This is why we make all of our services available 24 hours a day, 7 days a week. Yes, you can get a lock re key at 3 a.m. or a house unlock at 11 p.m.!
Residential Locksmith Auckland truly care about your home security the way you do. Talk to us now at 09-222-1566, and let us talk to you about your home's security!
Especially valuable is that you can use our convenient FREE estimate form, to get 10% off for same day residential service. Contact one of our customer service representatives to schedule when you want us to come and get it done.